CTO as a Service
Bring onboard an experienced Chief Technology Officer (CTO) to help you turn your business ideas into technical requirements, manage your team throughout the product lifecycle, and deliver software that meets your business needs.
A link to open get in touch form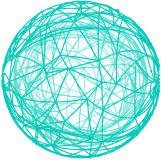 Opt for a
CTO as a service
if
01

You have a natural talent for business, but you don't know much about technology, and there's no one to help you out.

02

You are in search of a specialist to fully control your software development process, from idea to launch.

03

You don't have the required expertise to make the move to SaaS, manage cloud systems, handle API integrations, or re-architect your app.

04

You need a permanent CTO, but don't have the time and resources to search for one. In the meantime, there's no one to oversee the technology.
Recognize yourself in the situations above?
We can help you address these challenges
Get the CTO expertise you've always wished for
Our CTO seamlessly integrates into your product development team and provides solutions to your technology challenges.
Performing technology and security assessments and making sure you're ready for due diligence

Giving you an honest opinion on whether something can be done

Minimizing risks involved with the specific domain and technology

Keeping your software development on track by managing your team and fine-tuning your processes

Assisting you with hiring developers by conducting interviews and verifying potential candidates
Flexible engagement options
Whether you need a full-time CTO to manage the development process from start to finish or require senior technology expertise for a specific area of your project, we offer flexible engagement models to meet your current project needs.
Full-time CTO

Our CTO is available full-time to provide expert technical support and effective team management at any stage of your project.

Whether it's the discovery phase, technical audit, roadmap planning, or feasibility assessment, we cover all technical aspects to ensure your project's success.

Fractional CTO

You can get a CTO to fuel a specific area of your project and work alongside your technical cofounder.

Whether it's migrating to a new tech stack, integrating complex APIs, or managing technical debt, we can help you fill technology gaps while achieving specific project milestones.
Interim CTO

Before hiring a full-time Chief Technology Officer, you can work with our technical adviser.

Our CTO will conduct tech interviews to help assemble a high-performing team, set up and fine-tune processes, and manage development until you find the right candidate.

CTO + Team

We can provide you with a complete team consisting of a CTO, software developers, QA, and DevOps engineers.

In this configuration, our in-house developers work under the leadership of our CTO, who takes full responsibility for delivering your project end to end.
From full-time to a fractional CTO
We recommend starting with a full-time CTO who will set up all the necessary processes and then transitioning to a 20%-30% engagement to save on budget while still keeping your technology under control.
01. Technology assessment

Our CTO carefully examines your business needs and conducts research on various technologies to identify the optimal tech stack for implementing your idea.

02. Project planning

At the planning stage, our CTO will craft a product development roadmap, establish project objectives, set timelines, calculate risks, and put together a software development team.

03. Software development

Our CTO will oversee your development team, conducting code reviews, addressing technical issues, and ensuring exceptional product quality and timely delivery.

04. Scaling and maintenance

As your product grows, we step in to synchronize your business and tech plans and identify the most effective methods for scaling your technology.
We care about your success
We've created successful products and led teams in a variety of industries, which makes us the perfect partner for your tech company.
Aligning technology and business
To succeed in the tech industry, you need a CTO who understands the business side of things. And this is exactly what Wetelo offers with our CTO consulting services.
Effective team leadership

Our CTO has led software development teams for more than 10 years. He understands the technical, operational, and business aspects and can lead your team to deliver solutions aligned with your business goals.

Significant cost savings

Our CTO as a service is an ideal solution for startups that may not have the budget to hire a full-time technical leader. Our service allows you to address your technology challenges, so you can focus on growing your business.

Well-informed decisions

As your technology partner, we can help you make informed technology investments, avoid costly mistakes, and optimize spend to drive maximum value. With our guidance, you can achieve your goals while staying within your budget.

Adaptable collaboration

We've got you covered with flexible collaboration options that fit your project needs, whether you need a full-time CTO, a fractional CTO, a combo of both, or even an entire software development team to work with you for an extended period of time.
Get an expert CTO to lead your product development
If you're interested in our CTO consulting services, share the details of your project and we'll get back to you with our next steps.